Alok Samtaney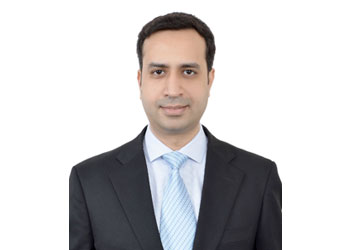 Alok Samtaney is a Partner at Sabre and has 15 years' of experience in private equity investing and financial management in India. He has been with Sabre for the last 12 years where he was instrumental in helping set up Sabre's domestic alternative investment funds and brings investing expertise in the financial services and healthcare sectors including their respective technology segments. He has led and managed investments in 12 companies out of which Sabre has divested from 7 of them.
Alok has played an active role across the fund life cycle where he has led Sabre's divestments from SRL Diagnostics, Oyster and Pearl Hospitals, Lotus India Asset Management and Global Hospitals, amongst others, and he currently helps manages Sabre's investments in CoinTribe Technologies, Vyome Biosciences, HealthCare Global, Portea Medical and DCB Bank.
Prior to joining Sabre, Alok was at HSBC Asset Management in India where he was reporting to the CFO and heading financial management and group reporting with a focus on budgeting, capital planning, financial control and taxation.
He has also worked with baazee.com where he set up a real-time dashboard for assessing the effectiveness of merchandising initiatives and authored business requirement documents for the technical development and category management teams. Prior to this, he was at Standard Chartered Bank in the consumer banking division where he analyzed the performance and profitability of various wealth management products in India.
Alok holds a Masters' degree in Business Administration, specializing in financial management, from S.P. Jain Institute of Management & Research, Mumbai and is also a qualified Chartered Accountant.