Davesh Manocha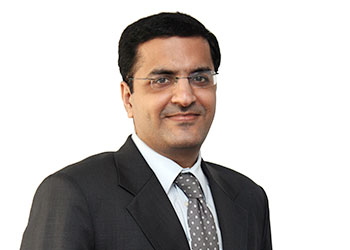 Davesh Manocha has over 15 years of domestic and international experience of private equity investments and incubating businesses. He has been part of Sabre Capital for 9 years – First 6 years as Investment Director and subsequent 3 years as Entrepreneur in Residence.
At Sabre, Davesh led and managed high-performance investments and exits in healthcare companies including SRL Diagnostics, Oysters & Pearl, Global Hospitals, Vyome Biosciences and HCG Hospitals. In 2016, he started his own healthcare start-up Juno Clinic, one of the pioneer companies for online counselling/consultation in India. The Company was rated as 'One of the Top Start-ups of 2017' by Economic times.
He started his career in 2003 with TCS, one of world's leading IT companies. His investment career began in 2008 with Macquarie Group in Singapore, where he made and managed real estate investments across Asia including Singapore and Japan. Subsequently, he worked with KPMG Corporate Finance UAE and worked on several capital restructuring transactions including a $600m debt restructuring of a South Asian telecom company.
Davesh is an idea lover and a trend spotter, and has worked and lived in several countries including US, UK and Singapore. Davesh holds an MBA from National University of Singapore Business School and a Bachelor of Technology in Computer Science from Kurukshetra University, India.