Dr. Anupam Sachdeva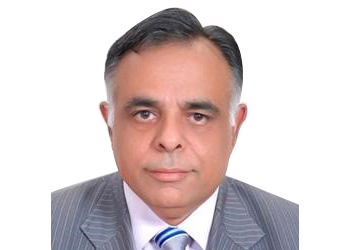 Dr. Anupam Sachdeva is a distinguished Pediatric Hematologist and Chairman Department of Pediatrics as well as Director, Pediatric Hematology and Oncology and Bone Marrow Transplantation at Sir Gangaram Hospital. He was a research fellow at University College London in WHO Collaborative Laboratories for Hemoglobinopathies.
He has won numerous awards including the James Flett Endowment Award for best research in Social Paediatrics in India (1990), Nestle Nutritional Fellowship (1990), best paper award in Infectious Diseases in Paediatrics (PEDICON 1997), the prestigious Dr. BC Roy Award for development of medical specialties (2005), the Silver Jubilee Research Award Category I by President of India (2006) and the Dr KC Mahajan Award for the best academician (2006).
Dr. Sachdeva is a Fellow of the University College Hospital, London and Royal Marsden Hospital, London and completed his M.D from Dayanand Medical College, Ludhiana, Punjab and his MBBS from Amritsar Medical College, Amritsar, Punjab.