Rajiv MaliwalFounder & Managing Partner
Sabre Partners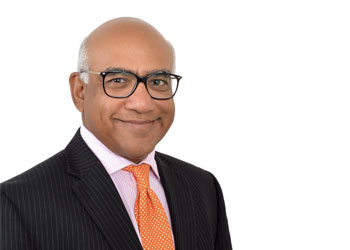 Rajiv Maliwal is the Founder and Managing Partner of Sabre Partners. He is best known for having pioneered and successfully implemented a unique private sector solution for ailing and stressed financial institutions in India (e.g. Centurion Bank, Lord Krishna Bank etc.) and more recently, in spearheading growth of healthcare and Fintech in India by providing equity capital and structuring financing innovatively. Sabre Partners has raised three mid – market private equity funds and is now raising its fourth fund.
Prior to founding Sabre Partners in 2002, Rajiv was at Standard Chartered PLC as Global Head of Private Equity. He raised a $300m fund, built a global team and invested internationally with a focus on financial services and technology. Between 1993 and 1998, he was with Goldman Sachs, Hong Kong and JP Morgan, Singapore and was responsible for setting up and growing the investment banking and securities firms in India with domestic partners (Goldman Sachs/Kotak Mahindra JV and JP Morgan/ICICI JV), led many M&A, Equity and Debt underwriting and originated several private equity investments. Prior to 1993, Rajiv was with Citibank, where he was responsible for corporate and investment banking in Western India.
Rajiv sits on the board of several companies in India and globally. He is a member of the Board of Governors of IIM, Bangalore and was a member of Stanford Parents Advisory Board for 4 years. He is a frequent speaker at a number of educational institutions and forums internationally on entrepreneurship and financial services industry amongst other areas and regularly mentors start-ups. He is also closely associated with two not-for-profit healthcare initiatives in India in the fields of mental health and eye-care.
Rajiv graduated with an MBA from Indian Institute of Management, Bangalore in 1985 and holds a Bachelor of Engineering (Hons) degree in Mechanical Engineering from BITS, Pilani. He was awarded the IIM Bangalore, Distinguished Alumni Award in 2012.