April 7, 2022
Posted by:

jaymanpandya

Category:

Uncategorized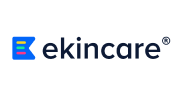 This article was originally posted on https://economictimes.indiatimes.com/tech/funding/ekincare-raises-15-million-in-funding-led-by-healthquad-sabre-partners/articleshow/90281779.cms
The company will use the funds to help accelerate growth through marketing and branding and add products.
Health benefits startup Ekincare has raised $15 million in a Series B funding round led by HealthQuad and Sabre Partners, a senior company official told ET. Existing investors Ventureast, Eight Roads Ventures, Siana Capital and Endiya Partners also participated in the latest round of capital raising.
The company will use the funds to help accelerate growth through marketing and branding and add products.
The new fund raise, entirely primary, will help the company introduce and experiment with new products such as health financing, lasik surgery or infertility treatment financing.
"These are whitespaces we want to explore," said Kiran Kalakuntla, cofounder, Ekincare.
According to Kalakuntla, there are a new set of companies that have now started opening their wallets to engage more with employees and health is a good way to do that. "Organisations are saving costs on real estate, cafeteria and transportation. The human resources department is struggling to engage with employees and health has dual benefits," he said.
The company, says Kalakuntla, has a 33% blended cost margin with the customer acquisition cost of around Rs 40 per employee.
Founded in 2014 by Kiran Kalakuntla and Srikanth Samudrala, Ekincare is a personalized, full-stack health benefits platform. The platform is built to help employers design a health benefits package that best suits the needs of their employees and their families. The company currently serves around 1.5 million employees across 410 companies.
The company's annualised revenue run rate has grown 3.5x in the last 12 months. "Primarily, we are in a very sweet spot," he added.
The corporate health and wellness market in India is worth $7 billion and is expected to grow at 20% CAGR according to the Corporate Health and Wellness Market study by Redseer. However, the market remains highly fragmented in India and employers often find it very difficult to work with multiple partners such as diagnostic centers, insurance companies and other healthcare players. ekincare's benefits platform resolves this issue by integrating with thousands of healthcare service providers across insurance, hospitals, diagnostics, teleconsultations providers, e-pharmacy, and mental wellness.
It helps employers provide all the benefits under one roof.
"We expect to grow by another 3x post this round. The longitudinal depth of this information is helping payers underwrite health risks better, in turn making healthcare affordable for employers," Kalakuntla said.
Currently, around 49% of the current clients of Ekincare are Indian companies.
"With an industry leading NPS of 80%, Ekincare is growing at a CAGR of 150%. ekincare's health benefits platform is trusted by 400+ corporates and more than a million of their employees," says, Ajay Mahipal, Director, HealthQuad
Its customer base includes Fortune 500 companies like S&P Global, Target, ThyssenKrupp, Allstate, as well as fast-growing startups like Airbnb, XpressBees, Nykaa, Flipkart and SMEs.
"Ekincare is looking to add 10,000 companies to its customer base by FY25. The company has a strong management team and its comprehensive health benefits solution for SMEs, built on a strong foundation of integrated, cashless IPD & OPD network across 150+ cities is gaining phenomenal traction and will further push their growth trajectory," said Jagannath Samavedam, Partner, Sabre Partners.