about us
Sabre Partners is an India focused private equity fund with a distinguished track record of having delivered stellar returns for its investors, both commercial and development impact. Founded by professionals from the financial services industry, the team has decades of experience of investing, managing and operating businesses in Asia and India. Sabre has followed a thematic investment approach and has successfully combined it with its rich experience of investing across economic cycles and business environments. It has invested over INR 1,300 cr in the past 15 years in India, in sectors including financial services, fintech, healthcare and healthtech, and has distributed over INR 6,800 cr, including from Centurion Bank of Punjab, one of Asia's most successful financial services private equity exits of all time.
our team
The Sabre team has been working together for over 10 years, over 3 different funds and has an exceptional track record of maximising value and delivering returns. The Fund team provides management capabilities, strategic insights, capital structuring & financing, and external business networks, supported by expertise from an eminent Advisory Board.  The team's entrepreneurial mind-set and strong skill sets in valuing businesses, developed on the back of robust due diligence models and frameworks provide a sense of cautious optimism to Sabre's investment thesis.
Leadership Team
Management Team
investments
We invest growth capital (ticket sizes INR 15 – 75 crores) in companies operating in the financial services and healthcare sectors, including technology first businesses in these sectors. The business must be able to show clear unit economics, ability to scale, as well as a high degree of development impact, backed by a professional management with deep experience in their sector of operation. The company must also meet stringent ESG requirements for Sabre to evaluate the investment.
impact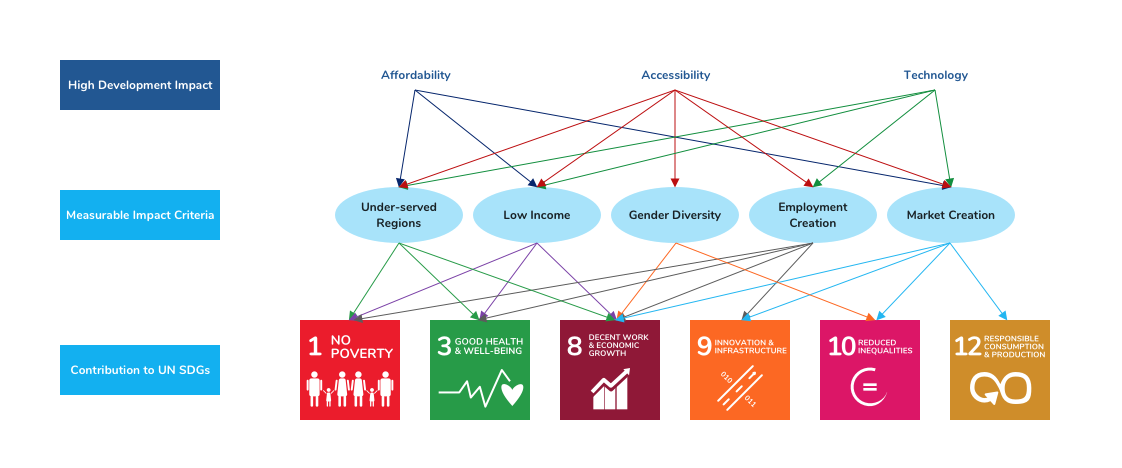 HeadQuarters
86, Free Press House, Nariman Point, Mumbai 400 021, India.